The Blue Cross Skien clinic ( formerly the Borgestad clinic) offers treatment for people with alcohol and drug-related problems and gambling addiction. The treatments we offer are available to all ages from the as-yet unborn to the elderly.
The treatment programme is provided by skilled and experienced psychologists, doctors, nurses, social workers and other team members. The treatment is bases on the firm belief that the person seeking help has the potential for growth and development.
Just as there are various routes into dependency, there are various routes out of it. Our aim is to work together with each patient to tailor their treatment.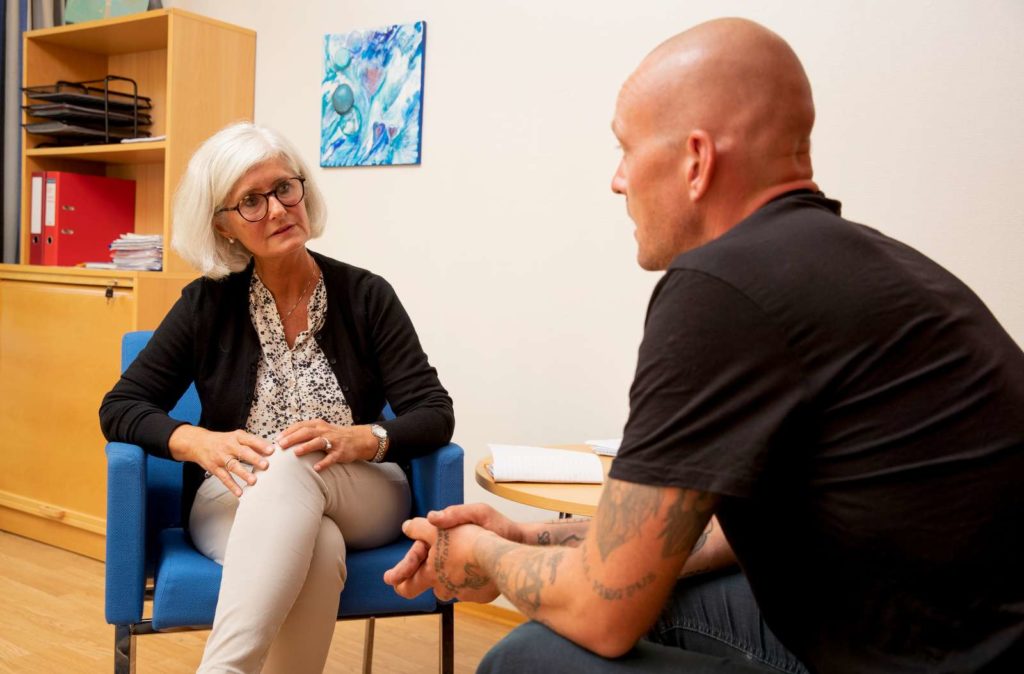 Short term and long term treatment
The Borgestad ward offers long-term treatment for people with both substance-abuse problems and mental health issues. It also provides treatment for parents of young children and pregnant women with alcohol or drug-abuse problems. A short-term inpatient service for people with alcohol, drug or medication dependency and a detoxification ward are also available.
The Central ward, offers inpatient and outpatient treatment for people with various types of substance-abuse problems and dependency-related issues. We provide treatment for gambling or gaming addiction, and also offer services for family members.
Treatment free of charge
We are part of a multidisciplinary specialised treatment programme, and we have an agreement with the South-Eastern Norway Regional Health Authority. This means that treatment is provided to you free of charge, apart from outpatient clinic charges. You must be referred to receive treatment with us.
You can be referred by your GP/family doctor, NAV (the Norwegian Labour and Welfare Administration), Child Welfare Services or some other specialist health service.
It is important that your needs and wishes are made clear in the referral.
For more information, please contact: